Documents for journalists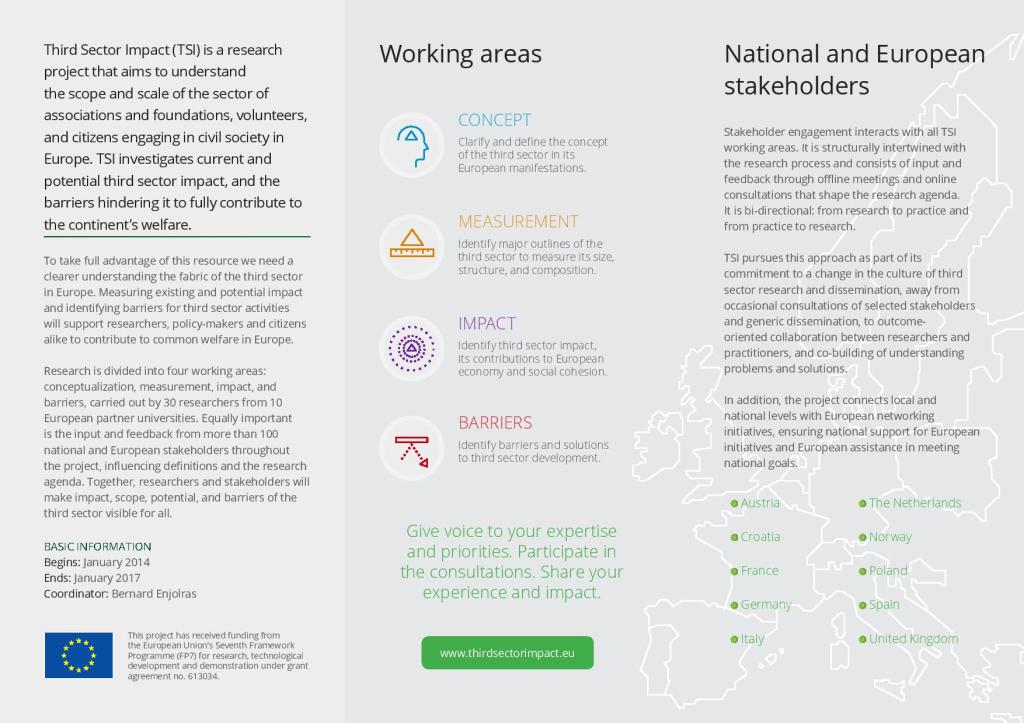 In oder to get the third sector the public recognition it deserves Third Sector Impact would like to encourage journalists to give more exposure to the sector itself, the people active in it, and the policy support and restraints in different countries. Documentation on these pages will help them reporting on the third sector in general.
Press Releases
TSI Press Release #1 2014: Making Europe's third sector visible
TSI Press Release #2 2014: European third sector stakeholders provide valuable input to TSI research agenda
TSI Press Release #3 2015: New Consensus Definition of the Third Sector
TSI PressRelease #4 2015: A statistical revolution in data on the third sector in Europe 
TSI Press Release #5 2016: Giving the third sector the visibility it deserves
TSI News Alerts
TSI project flyer
Background reading policy
How to facilitate civil society participation in Europe?
A recommendation by German TSI stakeholder B-B-E (in German)
Contact us for facts and figures or if you would like to organise an interview with a TSI researcher in your country.
If you cover TSI or any events related to it please let us know!