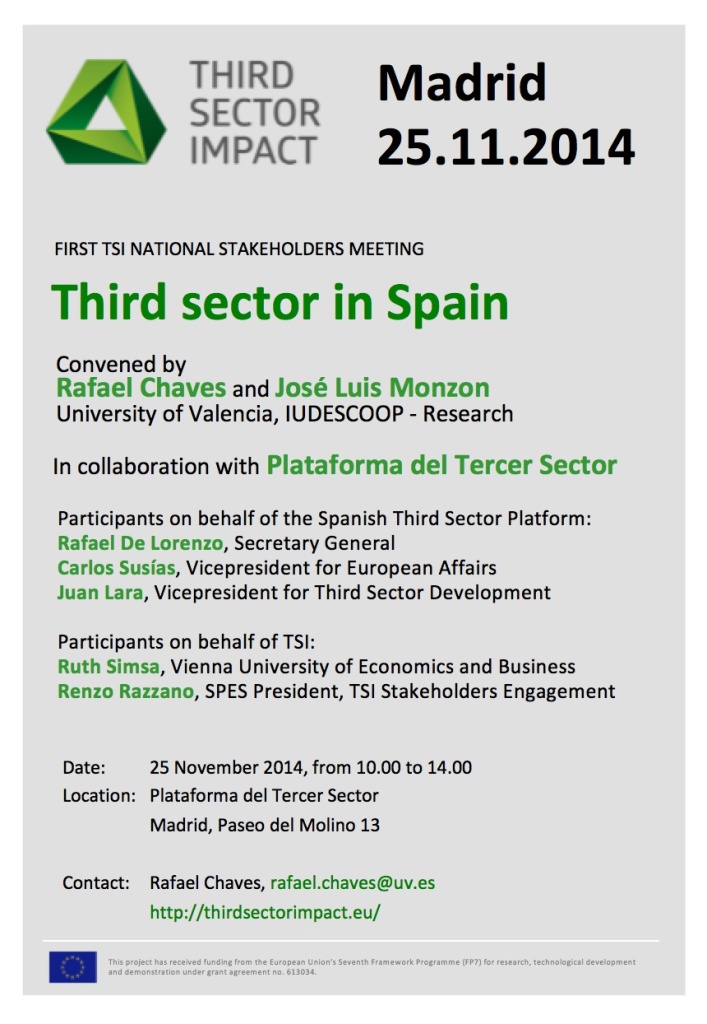 The first TSI meeting with third sector stakeholders in Spain is scheduled for November 25th in Madrid. TSI researchers Rafael Chaves and José Luis Monzon will present TSI objectives and welcome input by third sector and policy practitioners on impact.
The meeting will be held at Plataforma del Tercer Sector
More information will follow shortly.